Analogue Mono Synths
They may only play one note at a time, but the last decade has been a renaissance time for analogue mono synths, and for good reason. Here's a few of them.
[Arturia Microbrute | Korg VolcaKeys | Moog SubPhatty | Novation BassStation 2 | MFB NanoZwerg]
Read More >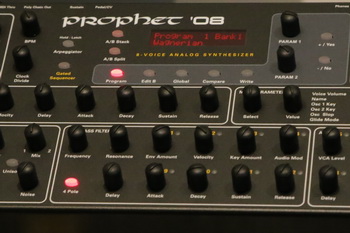 Analogue Poly Synths
Once a rare, unaffordable beast. Becoming more common!
[Cheetah MS6 | DSI Prophet08 | Korg EX-800 | Ensoniq SQ80]
Read more >
'S+S' Synths + Romplers
Sometimes looked down on as the curse of the late 80's and the 90's, but there are some excellent examples.
[Akai SG01V | JD-800 | JV-2080 | PX310]
To follow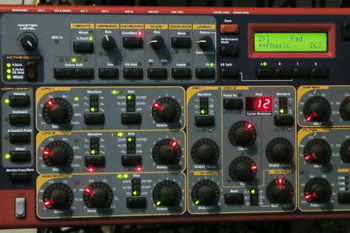 Virtual Analogue Synths
Sometimes looked down on as the curse of the 2000's! But again, there have been some classics...
[KingKorg | Nord Rack 3 | Novation KS-Rack | Novation Xiosynth | Roland SH-201 | Waldorf Blofeld | Yamaha AN1x]
To follow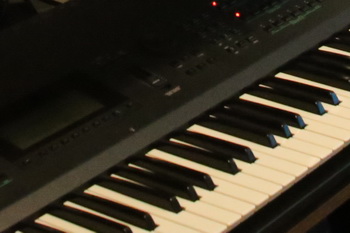 FM Synths
Bursting on to the scene in the mid-late 80's, FM synths can sound like nothing else.
[Yamaha PSS-780 | Yamaha SY77]
To follow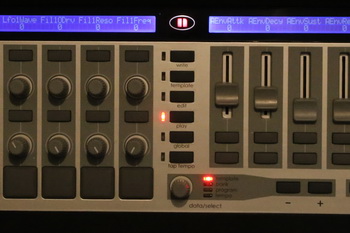 MIDI controllers
These are devices which transmit MIDI Controller data (CC, NRPN, Sysex etc) and may or may not include a keyboard.
[Behringer BCR2000 | Novation SL Mk2 | Novation Remote Zero | Alesis X25]